The Selection of Plastic Laboratory Bottles
People who work in the laboratory know that there are many large and small bottles used to hold a variety of solvent liquids, granular powders, etc. And these solvents, liquids, granular powders will be more or less corrosive or special chemical properties, in contact with certain materials will occur when the chemical reaction. So these solvent liquids, granular powders are extraordinarily strict requirements. The most basic of these requirements is from the bottle!
Plastic laboratory bottles in a wide range of shapes and sizes, also plays a important role in wash, sampling, or storage different chemical in various types of laboratories. Let's see what is a plastic lab bottle used for in a lab as below.
Plastic reagent bottle is a kind of packaging container commonly used for various chemical reagents, which has the characteristics of good resistance, non-toxic, light quality and unbreakable. Its production raw materials are mainly polypropylene.

According to the size of bottle mouth, it is divided into wide mouth bottle and narrow mouth bottle. Wide mouth reagent bottle is used for holding solid reagents and narrow mouth reagent bottles is usedfor holding liquid reagents.
The interior of the bottle mouth is frosted to keep the seal and prevent the reagents from leaking out. There are also transparent and brown bottles, and brown bottles are used to hold reagents that need to be kept away from light.
Compare with glass reagent bottles, plastic reagent bottles are not easy to be broken during the transportation and use.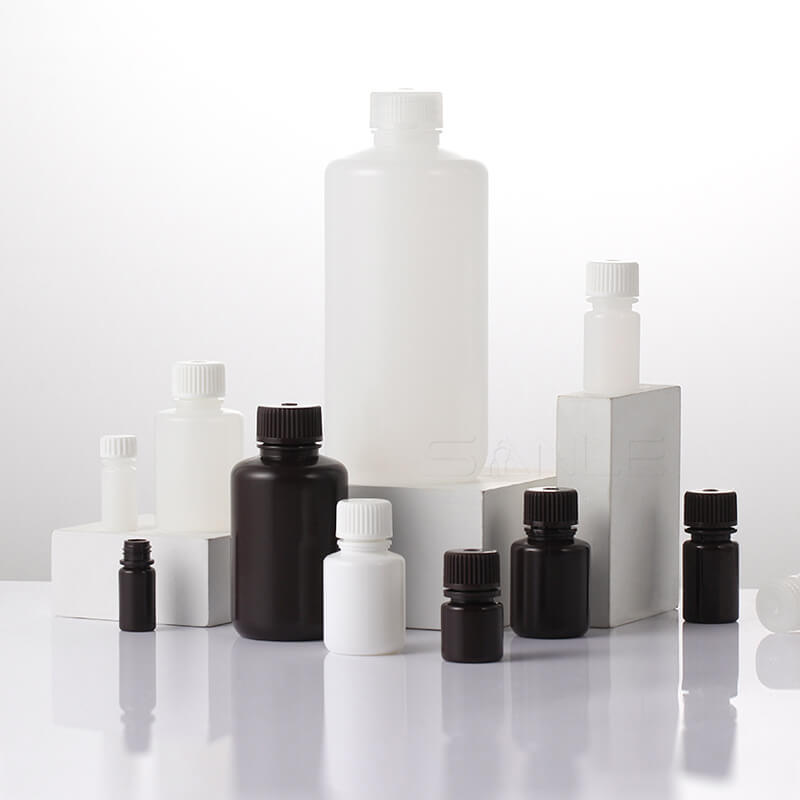 In the chemical, chemical, biological, pharmaceutical, food, geological, metallurgical, environmental and other industries, institutions, enterprises, scientific research institutions, laboratories, are used to rinse the experimental vessels and solution preparation and filling distilled water wash bottles.

The wash bottles are often composed of a plastic bottle with a thin mouth and a water pipe at the mouth of the bottle, some of which are integrated with the lid, and some of which are extended through the lid into the bottle.
Different types of wash bottles: Economic wash bottle (commonly used 500ml economic wash bottle), safety wash bottle (distilled water wash bottle, toluene wash bottle, ethanol wash bottle, methanol wash bottle, acetone wash bottle, isopropyl alcohol wash bottle, sodium hypochlorite wash bottle), solvent resistant wash bottle, plastic wash bottle (red) (i.e. red mouth wash bottle).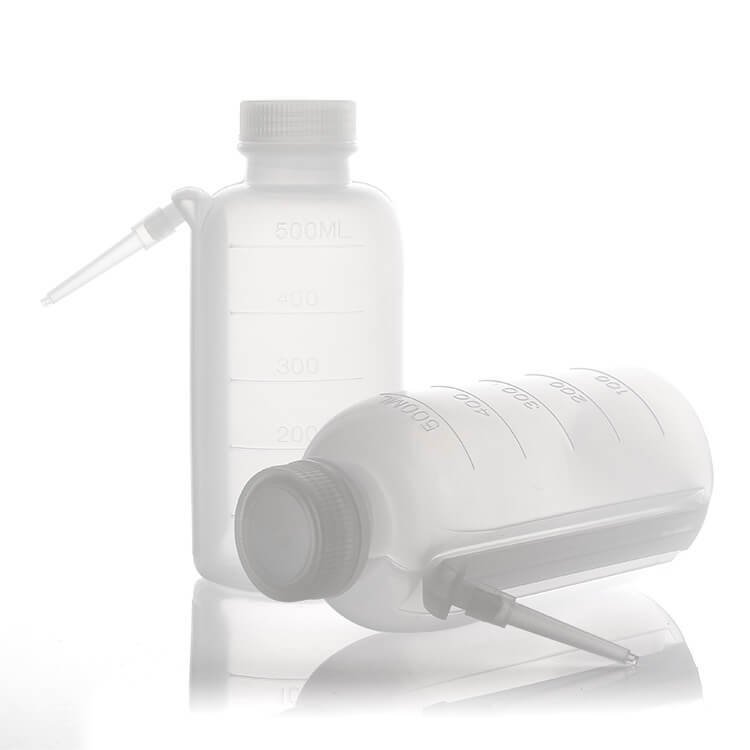 Wash Bottles, 500ml, Recyclable Low Density Polyethylene (LDPE)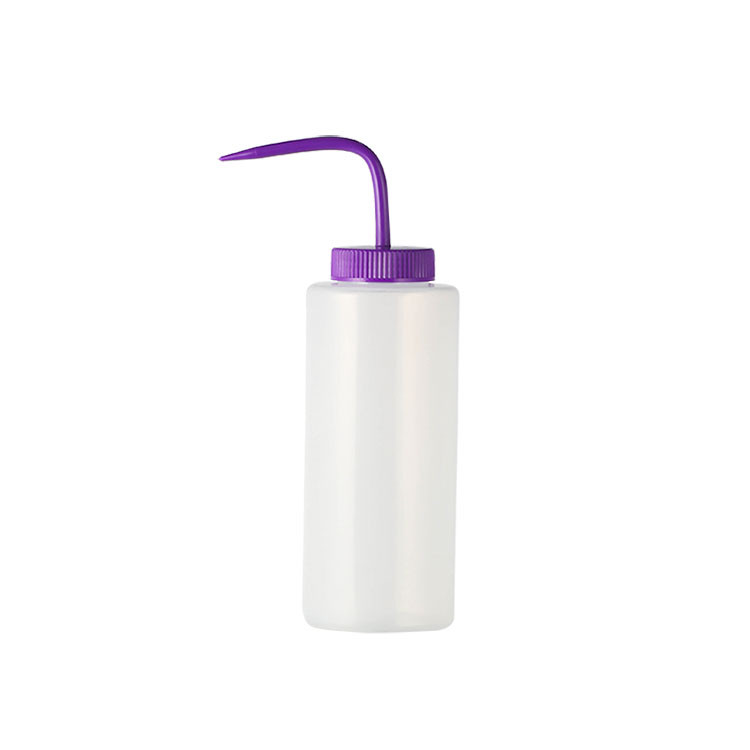 Ethyl Alcohol, Methanol, Acetone Label Can be customized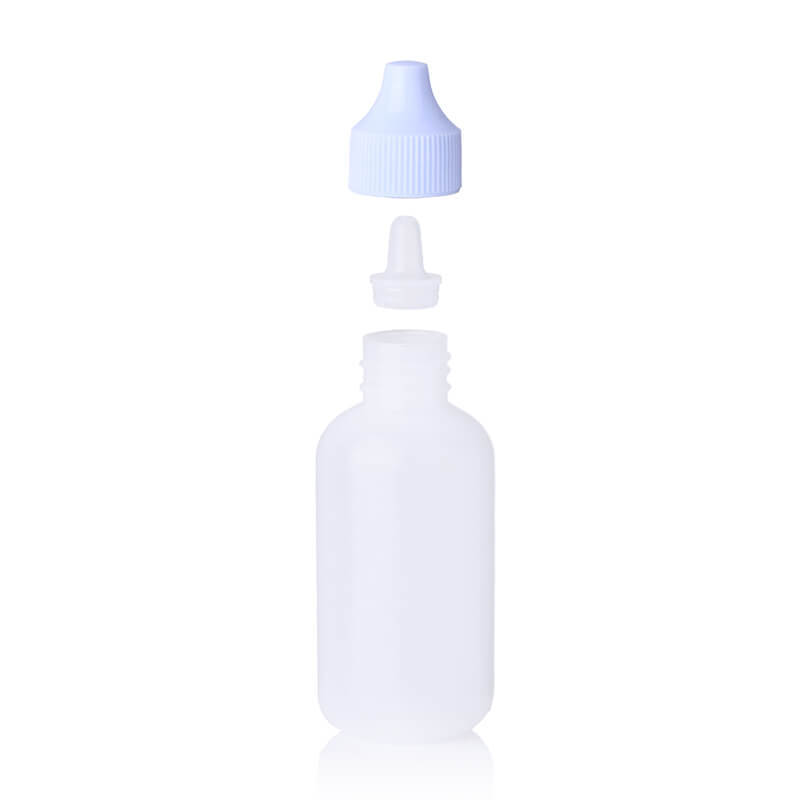 Dropper bottle with controlled dispensing tip for repeatable and accurate dispensing of reagents. The dropper bottle is an excellent alternative to pipetting devices, one drop at a time, with each drop based on water data; viscosity affects droplet size.
Made of LDPE material make the dropper bottle has excellent chemical resistance and is suitable for most biotech, diagnostic and pharmaceutical applications.
Learn More of dropper bottles
Material for Plastic Lab Bottles
HDPE (high density polyethylene)

1.Humidity resistance, translucent, pressure resistance
2.Suitable for high-speed filling applications, as long as the specifications are met, holding water-based chemicals, toiletries and cosmetics, and certain types of food
LDPE (low density polyethylene)
1, soft, squeezable, can be used as a spray bottle and drip bottle
2, not easy to break
3, good resistance to compression at low temperature
4, can be filled at a lower temperature for products
5.Not recommended to fill gas and solvent
PP (polypropylene)
1.Hard, transparent, light weight
2.Resistant to 80℃
3.Can be filled with dry and non-moist material
PET material (polyethylene terephthalate)
1.Transparent, durable, hard and pressure resistant
2.Specific gas and moisture barrier
3.Excellent resistance to alcohol and solvents
4.Unsuitable for holding high temperature substances
Custom Service for Plastic Lab Bottles
We know that sometimes you need a custom solution, and as a plastic bottle manufacturer, we can meet your specific use case needs and manufacture to your exact specifications. Whether you want a subtle variation on a standard product or a unique design, we are ready to support you from prototype to high volume production: from product development, custom design, printing, labeling, packaging and product upgrades to supply chain security, our services are designed to meet the ever-changing needs of our customers and get you up and running faster. Learn More for custom