5 Outstanding Advantages of Plastic Squeeze Bottles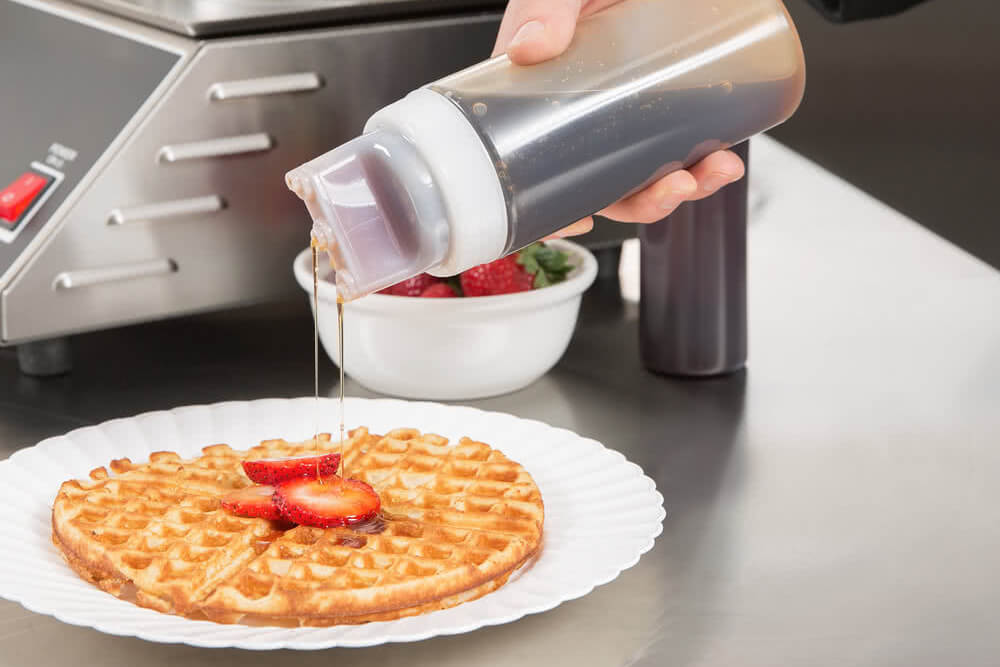 There are many types of food packaging used in the kitchen, but
plastic squeeze bottles
can make cooking more convenient and healthy. It can become an irreplaceable kitchen solution is mainly due to the following five outstanding advantages.
Meet different needs
Squeeze bottle is not a single size and type, it has a variety of sizes. From 2 ounces all the way to 32 ounces, you can match the dosage with a squeeze bottle of the right size to minimize food waste.

There are also various designs of squeeze bottles. For example, if you want to use standard or wide-mouth bottles on your table to create a classic restaurant appearance, choosing an inverted squeeze bottle will be more beautiful and durable.
Squeeze bottle accessories make it easy to identify contents
Using squeeze bottle accessories can easily identify the content of the squeeze bottle, further improving speed and efficiency. Using colored bottle caps, silicone tape, or tethered bottle caps can help personnel on the preparation line quickly identify the correct sauce or condiment to use.
You can even print your company logo or your signature sauce name on the squeeze bottle for promotion. Of course, this requires a little extra artistic expense.
Using different nozzles can better control the liquid flow rate in the squeeze bottle

The nozzle is designed to help you precisely control the liquid in the squeeze bottle. The nozzle of the squeeze bottle should match the viscosity of your sauce. Viscosity is a measure of fluid flow resistance. The higher the viscosity, the more difficult it is to make it flow. For restaurants, high-viscosity foods are things like honey or mayonnaise, while low-viscosity foods move quickly, such as balsamic vinegar sauce.
For items that are difficult to flow, choose an inverted squeeze bottle with a silicone valve nozzle to help the contents flow into the nozzle because they are stored upside down. The low viscosity content should have a narrower tip for better control. Most standard tips can also be resized to increase the flow rate.
High-quality squeeze bottles can ensure the safety of your kitchen
The plastic squeeze bottles produced by SANLE meet the highest food safety standards. These bottles have passed various tests to ensure that they can be easily cleaned and are made of materials that can safely contact food and environmentally friendly degradable materials.
Discover more uses
The squeeze bottle can even be equipped with a brush head cover so that the sauce can be applied directly to the food. The plastic squeeze bottle designed with three nozzle heads can also cover a wider area. There is also a type of plastic squeeze bottle equipped with a flip cap that prevents the contents from drying out when not in use.
Plastic squeeze bottles can be matched with different nozzle types for different purposes. We can choose according to actual needs. If you want to learn more about plastic squeeze bottles after reading the above content, you can get a comprehensive solution by contacting us.
As a professional manufacturer of
plastic squeeze bottles
, we have accumulated rich design and production experience in this field. We have a standardized production team and strict quality inspection system, which can control the quality of all aspects of the product. At the same time, we will provide thoughtful one-stop service and effective solution technology according to the needs of customers. If you want to buy our plastic squeeze bottle, please contact us immediately!