Chinese Firm's Decoration and Sustainability Module a hit among plastic bottles manufacturers
Chinese Firm's Decoration and Sustainability Module a hit among plastic bottles manufacturers
Hangzhou, China- 25/06/2021—Sanle Plastics offers printing and labeling, silk screen printing, labeling, shrink sleeve, heat transfer printing, and hot stamping for printing and labeling services while keeping the environment in mind.
Sanle's printing and labeling service involves immersing ink into the gravure printing with a surface transfer head and pressing it against the plastic surface to produce the required text or pattern. It can be effectively used on small plastic products and those with convex or concave shapes. Silkscreen printing involves using a silkscreen as the printing base and a photosensitive plate-making method for printing texts on plastic surfaces. This printing provides a strong 3D feeling and is glare-resistant.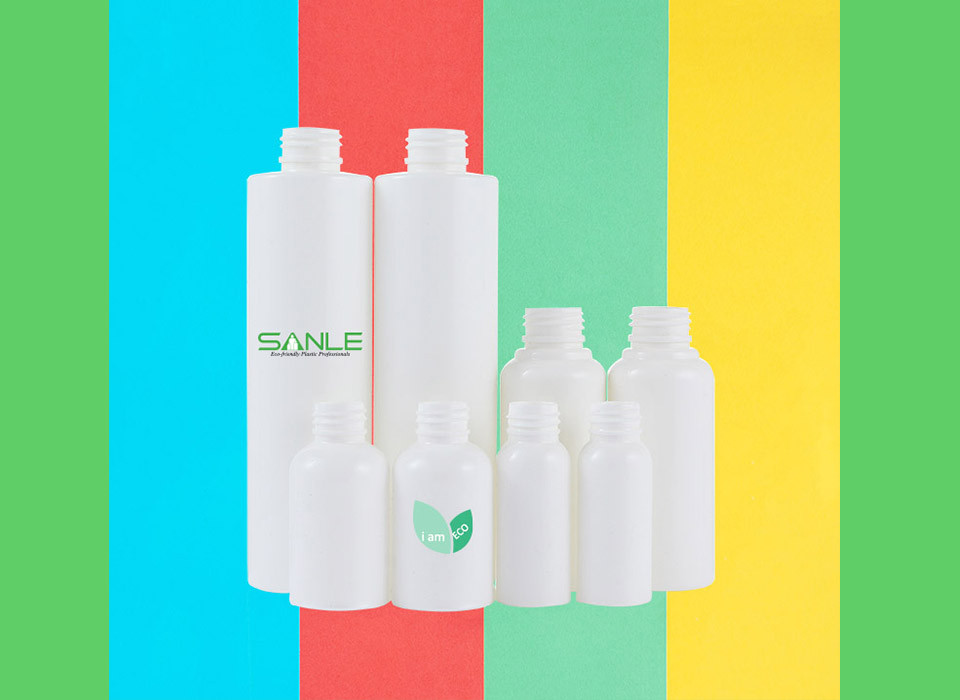 Labeling means manually or mechanically labeling plastic surfaces with materials like a BOPP+ PE composite film, heat shrinkable film, pearlescent film, among others. The print can completely present every type of complex label easily with labeling. Shrink Sleeve printing means that the design is printed on a plastic film with special ink, which is later heated and stuck to the container. This method provides for printing 360-degree information, including general information printed to be printed on the back.
Heat transfer printing roughly follows the same procedure as shrink sleeve printing but does not cause environmental pollution and adheres to pollution standards. Hot Stamping means heating a steel plate and creating an impression on the plastic squeeze bottle, ensuring that the designs are clear and visible.
The Process craft involves electroplating, spray painting, labeling, shrink sleeve, heat transfer printing, and hot stamping. Electroplating means adding a layer of metal on the plastic surfaces through electrolysis. The metal makes up for the shortcomings of plastic- a win-win situation for plastic manufacturers. Spray painting is the commonly used method of spray painting- spraying a coat of paint on the plastic squeeze bottles with a spray gun. Labeling, shrink sleeve, heat transfer printing, and hot stamping follow the same process as they were done in the printing and labeling stage.
Sanle Plastics provides squeeze bottle manufacturers with the opportunity to decorate their bottles. This is done in the trendiest fashion possible at the cheapest of prices. Sanle Plastics allows customers to own and sell bulk plastic squeeze bottles of various colors made from PET Power. Sanle Plastics has a standard range of almost 80 different shades, and special effects can be added as per the customer's request. The Decoration team at Sanle Plastics can be contacted at any time for a complete overhaul of the squeeze bottle's looks. Sanle Plastics has ensured a one-stop destination for professional service in plastic squeeze bottle manufacturing, starting from the design to the product's launch.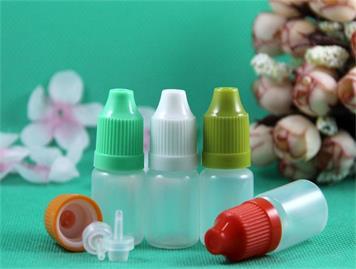 With its advanced technology in designing, development, and manufacturing that can rival other companies, Sanle Plastics is professionally engaged in designing, producing, manufacturing, selling, and servicing plastic squeeze bottles. The company has an advanced R&D team that can handle any order of plastic squeeze bottles based on the mold and complex packaging. Having obtained certificates like ISO 9001, BSCI, and ISO 14001, Sanle is one of the leading plastic squeeze tube and squeeze bottle manufacturers.
Sanle boasts of a complete range of plastic squeeze bottles, from the most petite sizes to one-liter bottles for customers to choose from. The success of Sanle is reflected in the collaborations it has; Sanle is currently collaborating with international companies like Nestle, Abbott, Clinique, and Maple Nutritionals, to name a few.
Sanle manufactures industry-specific plastic squeeze bottles that adhere to safety standards and government regulations. The company manufactures high-quality HDPE, PET, and LEDP plastic squeeze bottles. Products of Sanle Plastics are used in labs, healthcare, industries, personal care, tattooing and piercing, food and beverages, animal and pet care, and mining supplies. The company currently squeezes bottles with three major dispensing types: Drop, Brush and Stream. It also offers drop bottles, squeeze bottles, eliquid bottles, glue bottles, and other types of bottles.
Like its commitment to customers' satisfaction, Sanle Plastics is committed to its contribution to the environmental cause. Sanle is making eco-friendly and biodegradable plastic bottles to cater to the growing awareness and needs for green products. The bottles use degradation material like PCR or Post-Consumer Recycling resins which help reduce carbon dioxide emissions, energy consumptions, the amount of plastic thrown away, reliance on fossil fuels, and carbon footprints. Squeeze bottles made from these materials do not compromise quality and stability, and value in the supply chain.
Sanle Plastics also uses sugarcane polymer to make its eco-friendly plastic bottles that have the same properties as regular oil-based polymers, are wholly renewable, and cut the carbon footprint to negative levels. The company uses biodegradable packaging for all its products and is declared food-safe with the FDA's approval. The packing does not alter the chemical functionality and property and does not discolor the base material.
To further its commitment to the environmental cause while ensuring that only the best quality plastic bottles are produced and handed over to the customers, Sanle Plastics collaborates with The University and Lab, a specialist in the analysis of packaging and its consequences.