Five Reasons Why Plastic Squeeze Bottles Are Necessary in the Kitchen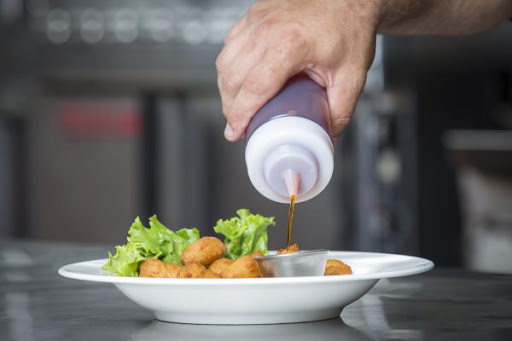 A
plastic squeeze bottle
is a very durable food packaging, and it can accurately control the amount, which is very convenient for cooking food. The following is an introduction to the uses of specific plastic squeeze bottles in the kitchen.
Prevent being splashed by sauce
If you've ever tried to make homemade mayonnaise or other emulsified sauces, you know it can all go terribly wrong in the blink of an eye. Because it's safest to stream in the oil drop by drop, in the beginning, a plastic squeeze bottle is your best insurance policy. With plastic squeeze bottle tips that allow for maximum control over pouring speed, You may never be splashed by the sauce.

Convenient to use homemade condiments and salad dressings

When you have a homemade shrub, salad dressing, sauce, or condiment sitting in a plastic squeeze bottle in the door of the refrigerator, I dare you not to think up a million ways to use it. It's so easy to grab, squirt, and put away. Most people are greatly deterred by even the smallest inconvenience—such as making a mess or needing a spoon—but decanting your homemade sauces into these squeeze bottles makes them just as convenient to use as ketchup.
Control your olive oil pour
When you are pouring glugs of olive oil directly from the bottle, it's very easy to use a whole lot more than you really need. The squeeze bottle's narrow tip slows the stream of oil down, meaning less risk of soggy, overly oil-laden roasted vegetables.
Make bulk buying easier
If you like to buy things in bulk. You can transfer a small amount of oil to a plastic squeeze bottle packaging for daily use and replace the remaining stock and store it elsewhere. Reducing the purchase of large packaging is a green and environmentally friendly approach, and plastic squeeze bottles make this bulk purchase a reality.
Pretty up your plates

If you need to add perfect beautiful dots, graffiti, or other designs to food, plastic squeeze bottles are the perfect tool to achieve this goal.
If you want to cook delicious food, plastic squeeze bottles are irreplaceable kitchen utensils. If you want to know more about plastic squeeze bottles after reading the above content, you can contact us for professional consultation and comprehensive solutions.
As a
manufacturer of plastic squeeze bottles
, we have many years of experience in the manufacturing field. Our perfect team and advanced industry-leading technology can provide you with high-quality products. We have our own R&D team that can support your different needs, and we can also provide you with thoughtful and comprehensive services. If you want to buy our plastic squeeze bottle, please contact us immediately!